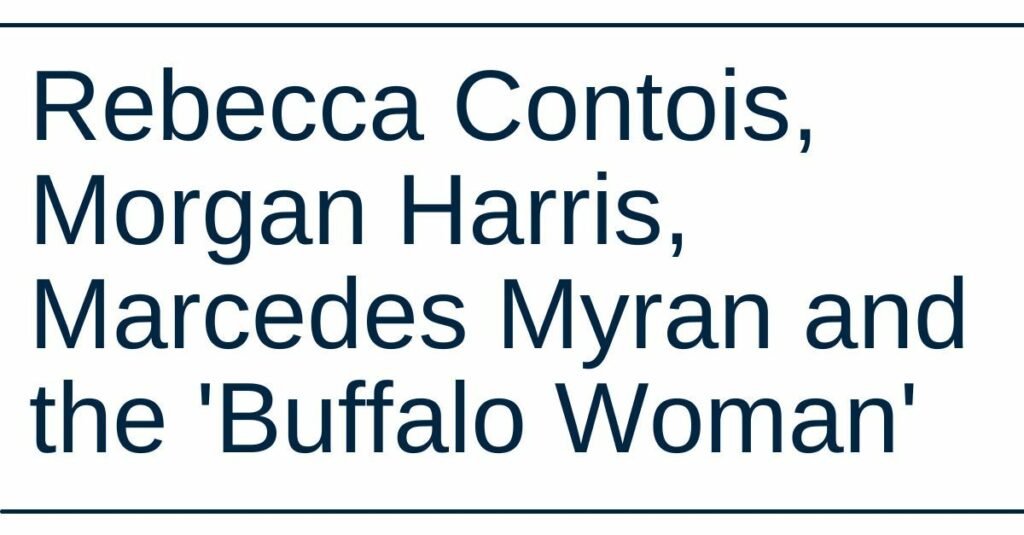 From approximately March 15-May 16, four Indigenous women from Manitoba were slain at the hands of an alleged serial killer, now in custody. Rebecca Contois, 24 years old, from O-Chi-Chak-Ko-Sipi First Nation (Crane River First Nation). Morgan Beatrice Harris, 39 years old, and Marcedes Myran, 26 years old, both from Long Plain First Nation. 'Buffalo Woman', the first alleged victim, has been confirmed yet unidentified. Earlier this week, the remains of two victims were found in Prairie Green landfill, in Manitoba.
We focus on the names of the women whose lives were forcibly taken, as the search for the acquisition of their remains is still ongoing. Their names deserve to be known, acknowledged, and remembered.
Our hearts are with the families of the victims. We are shocked at the nature of this crime, Reconciliation requires transformative change that is supported by an accountable government and a collective understanding of the disproportionate amount of violence against Indigenous women and girls, including those who are 2SLGBTQQIA, in Canada.
As stated in the final report of the National Inquiry of Missing and Murdered Indigenous Women and Girls there are 231 Calls to Action and a National Action Plan (linked below) against the violence. We hope the remains of all victims are found, allowing family members the opportunity to provide a final resting place for mothers, daughters, granddaughters, cousins, sisters and friends.
The alleged serial killer, Jeremy Anthony Michael Skibicki, 35 years old, is currently awaiting trial. He has been charged with four counts of first-degree murder.
Please learn more about the violence. For immediate trauma support call 1-844-413-6649. Additional information and support resources are available through the National Inquiry into Missing and Murdered Indigenous Women and Girls