Areas of Practice
Our Areas of Practice include Community Relations, Workforce Lifecycle, Leadership, Supply Chain, Business Development, Sustainability, and Environmental, Social and Governance (ESG).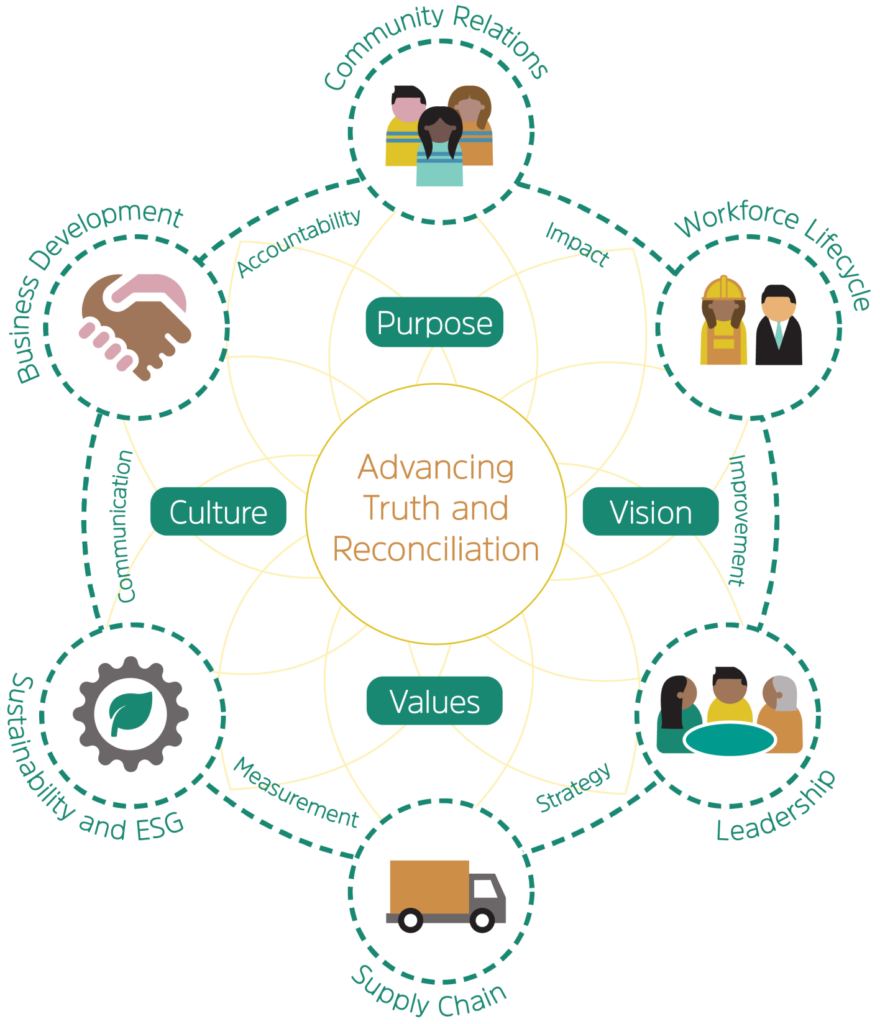 We help our clients to respond to the call to Reconciliation by developing and implementing values-led Reconciliation Action Plans. We're able to provide a suite of processes across our Areas of Practice to inspire, inform and support sustainable change.
In addition to each Area of Practice, we offer guidance and support to organizations seeking certification under the Canadian Council for Aboriginal Business's (CCAB) Progressive Aboriginal Relations (PAR) Program.
These actions align with influential frameworks such as the United Nations Declaration on the Rights of Indigenous Peoples and the UN's Sustainable Development Goals.
Through our experience and work, we recognize and value the interconnectedness of our Areas of Practice. The foundational values and norms – strategy, accountability, measurement, communication, and improvement – inform how we work and the impact we seek to create.
At the centre of everything we do is our guiding tenet, "nothing about you, without you", and our belief that  purpose, culture, vision, and values  are imperative to Indigenous inclusion and Reconciliation. 
Please connect with us via email at info@riseconsultingltd.ca and we can set up a time to have a conversation to discuss our Areas of Practice and our approach to creating shared value, through purposeful Reconciliation action planning.