ESGI Knowledge-sharing Event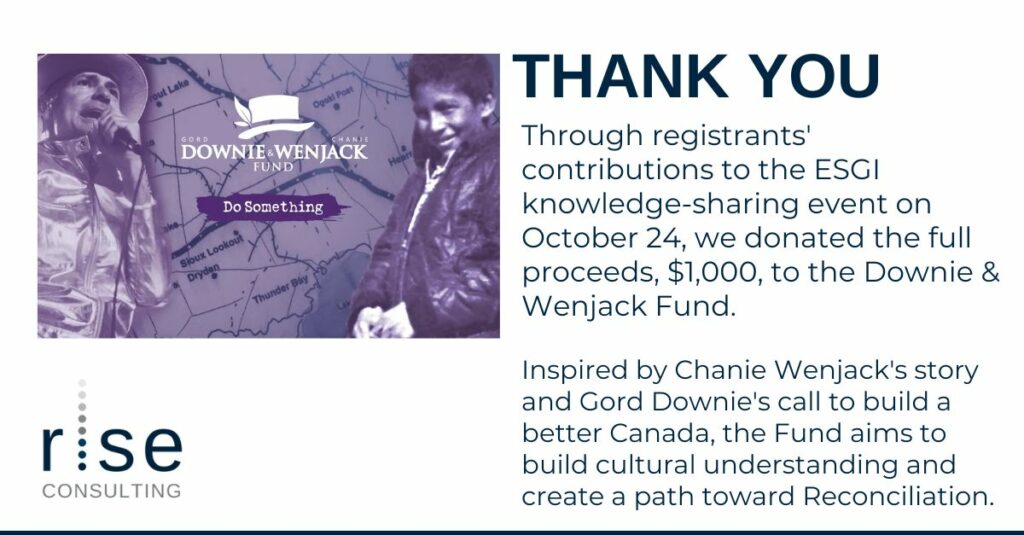 Last Monday we all had a few A-Ha! moments as we learned from Joseph Bastien Mindy Henyu and Conor Chell about ESGI. By following them you can stay up to date and engaged on the topics and knowledge they shared.

A big thank you to everyone who attended. Take a look at the Downie Wenjack Fund Walk for Wenjack Program for ideas and resources.