National Ribbon Skirt Day in Canada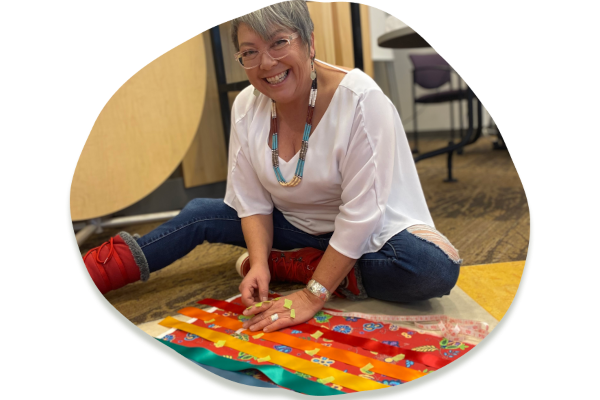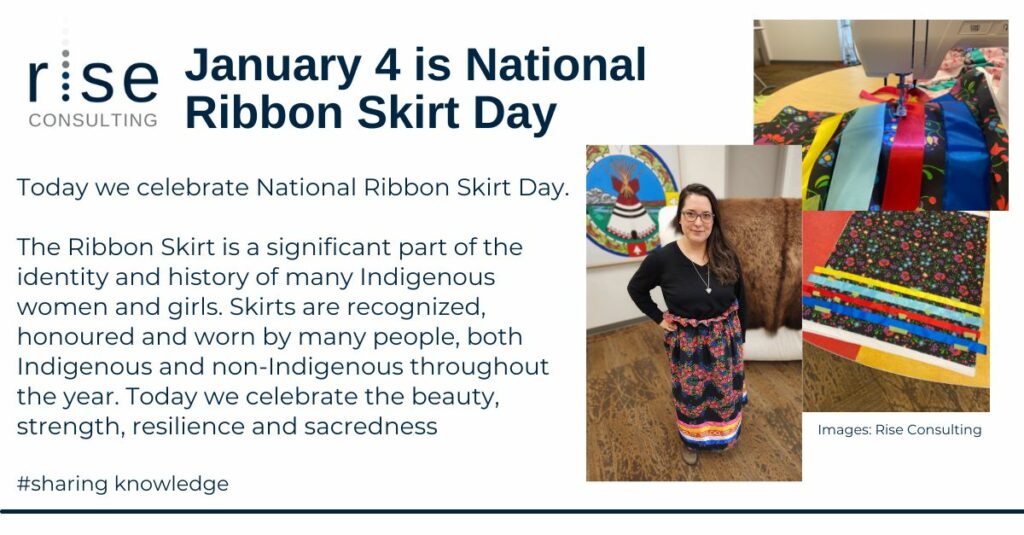 In 2010 Isabella Kulak, a then 10-year-old student was shamed for wearing her Ribbon Skirt to "formal day" at school. Thanks to Isabella's activism and with help from her family, social media was used to ignite a movement that highlighted the Ribbon Skirt as a centuries-old symbol most commonly representing strength, resilience and sacredness for many Indigenous women and girls. Today, we celebrate Ribbon Skirt Day.
There is now a bill before the Senate that would declare January 4 as National Ribbon Skirt Day in Canada. This bill aids in the recognition of the Ribbon Skirt as a piece of heritage that provides a way for Indigenous women and girls to honour their culture. The bill was introduced by Manitoba Sen. Mary Jane McCallum last March and is currently on its second reading. In December, our team gathered to make Ribbon Skirts and pictured below is our colleague, Nicole Ellerbeck (She/Her/Hers), proudly wearing her newly sewn skirt.
Are you keen to sew your own Ribbon Skirt, or make one as a gift for someone else? Check out sînapân kîskasâkâs, Leah Dorion's guide to making contemporary style Métis Ribbon Skirts: www.leahdorion.ca