Rise Celebrates Ten Years and a New Brand Identity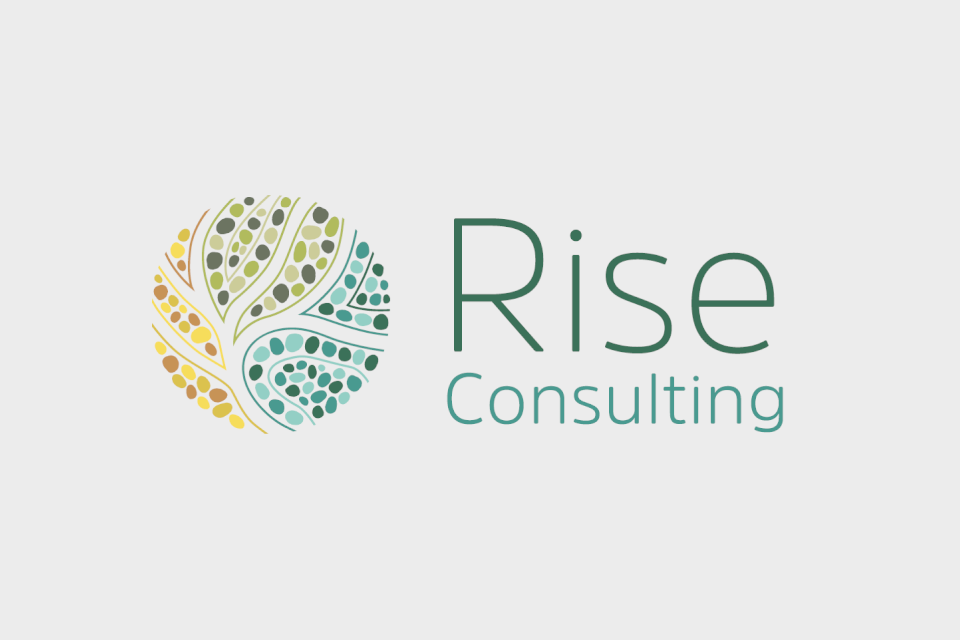 By Annie Korver
Founder and Principal
It's been a decade of excitement, happiness and pride since the creation of Rise. Our team has grown and at the invitation of the organizations we have been asked to work alongside we've brought strategic focus to efforts to advance Truth and Reconciliation across Turtle Island. The organization is who it is today thanks to the team that is Rise, those who choose to rise daily and be part of this rewarding and fun journey we are on, together.
As I think back to 2013, I remember the goosebumps I felt at the idea of creating an organization that would support the rising presence of Indigenous Peoples in Canada—at the opportunity to help people and organizations in advancing Truth and Reconciliation. It was visceral, and I felt called to the work. I was finishing an MBA at the University of Calgary and a project related to economic Reconciliation; I was exhilarated when Kinder Morgan Canada invited me to support the Trans Mountain Expansion Project. I had no idea then how that opportunity would evolve into the thriving purpose-driven consulting practice I now share with a passionate team.
I am grateful for the leadership our team shows daily and am so proud that our hearts align with our mission to foster meaningful relationships built on trust and respect, bringing Indigenous and corporate communities together in Canada to create shared value with those we are working with and for. Not our clients, but rather, Indigenous Peoples.
I am grateful to those who have and continue to share their knowledge with us formally and informally. The early guidance I received about the importance of values grounding our work continues to direct our actions internally as we work together as a team and externally as we support our clients to co-create a future where one group's prosperity doesn't come at the expense of another's rights or well-being. I am grateful for the ongoing guidance from Elders and for the important decision made in 2021 (first inspired by a friend and former client, Adam Temple, given the "yes" by Gillian Hynes, and then reinforced by our time in the B Corp community) that operating triple-bottom-line was the way we wanted to go and that through our Rise Impact Program over one-third of our profits would be shared annually, as aligned with Elder's teachings about the four R's (respect, responsibility, reciprocity and relationship) with Indigenous communities and organizations. The work in creating our Reconciliation and Indigenous Inclusion Policy was an important step for us as was formalizing our Indigenous Advisory Circle. We continue to listen, learn, reflect and act and I am proud of this journey we're on; I am humbled and honoured to be surrounded by so many who are leaning in and want to be part of it.
Today, we're launching a new brand identity for Rise, one reflective of who we are, what we do, and why we exist. With our growing team and client list, creating a brand that aligns, inspires, centres and unites us to our purpose, mission and vision is important.
In May of 2022, I met Shaun Vincent, a member of the Métis Nation, founder of Vincent Design and one of Canada's leaders in Indigenous design. After getting to know Shaun and his team, we asked them to take the lead in creating a new visual identity for us that would express the essence of who we are. We love what they created.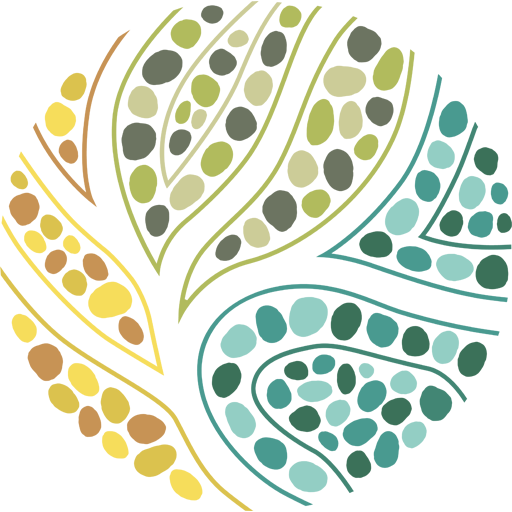 We've long used the unique and intentional artwork of Leah Marie Dorion in our reports and presentations; those who have been in virtual meetings with me have seen her art hanging in my office depicting our six values—kindness, trust, community, courage, shared value and knowledge. Shaun took inspiration from Leah's colourful, organically informed images as a jumping-off point. The dots and circular patterns in the motif evoke Métis beading as well as stones that represent a connection to the land and water, hardiness and resilience.
Shaun also based the design on the teachings he learned while being on the land—specifically around the Diamond Willow Tree (liisool nipisiya). Traditional uses for willow trees include pipe stems, sweat lodge frames, snares, nails, baskets, snowshoe frames, tipi pins and walking sticks. Willow bark is used for tea, and its spring fruit is medicinal. It is a tree that provides many gifts, and Shaun drew similarities to Rise.
Reflecting on our new visual identity reminds our team of the many gifts we have to give in living a life of respect and generosity. Its circle shape represents the cycle of life and our interdependence on one another to learn, grow, and heal.
The brand identity is beautiful—maarsii, Shaun.
As we continue in our work at Rise, we hope that the people, organizations and communities we collaborate with will see a reflection of what we do and who we are, in the new identity. We are grateful for the opportunity to continue to build and strengthen our relationships on our path to advance Truth, Reconciliation and Indigenous inclusion across Turtle Island.