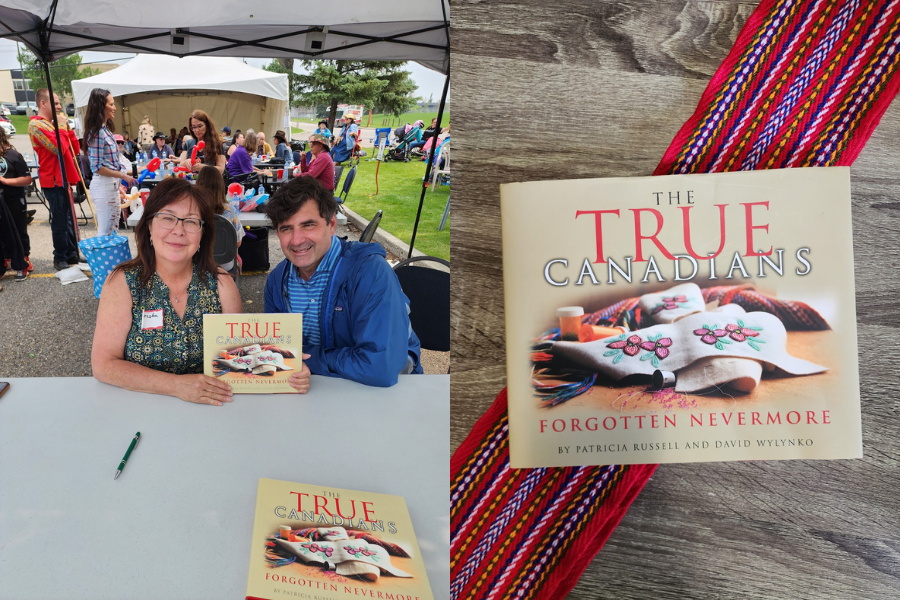 If you are interested to learn more about how the Métis gained recognition as Indigenous Peoples and as a Nation, "The True Canadians: Forgotten Nevermore", is a book written by Patricia Russell and David Wylynko to commemorate that it's been 40 years since the Métis were recognized in Canada's Constitution Act. The title refers to the fact the Métis are the People born of this land. Patricia and David we are at the Métis Nation Region 3 annual stampede barbecue earlier this month, giving away signed copies.
To purchase a copy, check out the list of independent bookstores that carry the book on their website: https://www.thetruecanadians.com/
For citizens of the Métis Nation of Alberta, there is a limited supply of books available for order free of purchase. The link for the request can be found on the home page.